Starting Monday, July 8th through Saturday, August 17th we will be having a summer wrestling camp at AKATX hosted by former Division 1 Indiana State wrestler, Sawyer Morris. Classes will be held Monday and Wednesdays from 5:00pm – 6:15pm, as well as Saturdays from 12:15pm – 1:30pm. It will be open for anyone to attend, with a special rate for AKATX members. Sawyer is also available for private lessons. We are excited to bring this camp to our academy, and we encourage anyone who plans to compete in MMA, or would just like to get a great introduction to wrestling through technical instruction, to attend these classes!!
If you are interested in participating, the first class on Monday will be free to try! Sawyer will also be available for private lessons. If you have any other questions or would like more information, please send us an email at info@akatx.com.
About Sawyer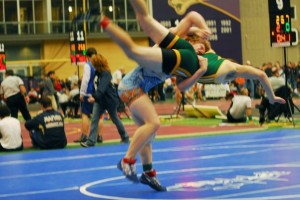 Sawyer Morris is a World Class Grappler. He has a unique set of wrestling and submission grappling skills as a result of hard work and being trained by some of the best wrestling, submission grappling, and Jiu-Jitsu Instructors in the world. Since the age of six, Sawyer has been training nearly everyday. He has won multiple Jiu-Jitsu titles, No-Gi titles, Texas State Wrestling titles in Freestyle and Greco/Roman wrestling, winning Bronze in USA Wrestling' Nationals as a Senior in High School, and has competed in Division 1 (Big 10) College Wrestling.
As a Scholarship athlete at Indiana University, he wrestled three seasons, starting for Indiana as a Red-Shirt Freshman and competing against the finest wrestlers in the US. Due to Injuries and the pursuit of higher education, Sawyer decided to hang up his college shoes and forgo wrestling his senior year.
Other Accomplishments
High School All-American in Folkstyle Wrestling
Black Belt in Hanna Chikara JuJitsu (Japanese JuJitsu)
Purple Belt in Brazilian Jiu-Jitsu (awarded at the age of 16)