2013 is in the books, and it's time to reflect on all the events and accomplishments we've made as a team this past year! Take a look at what went on at AKATX each month in 2013:
January
We had a small team represent at the Austin Regional Golden Gloves at the Travis County Expo Center. Competitors included Nhan Pham, Israel Maldonaldo, and Eddy Ferguson. Read more and view photos from the event here!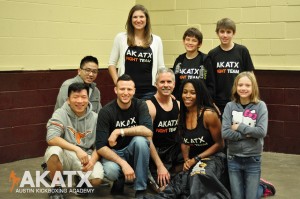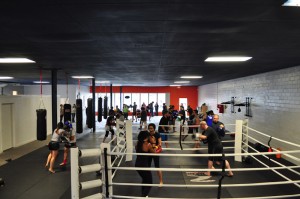 February
In February, started off with Daniel Jolly winning his fight at Legacy 17 in San Antonio by Rear Naked Choke, then followed with our grand opening celebration, full of family, friends, and delicious BBQ!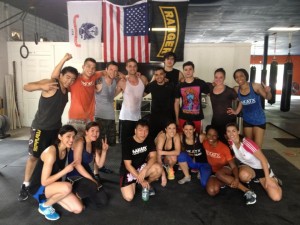 April
In April, we followed up with an AKATX Team Workout with Fortitude Fitness! It was a great team builder and a fun workout!

May
We gave away a free pair of Fairtex gloves in May to the winner of our Facebook photo contest. Rules were that you had to submit a photo of you in one of our shirts, then we would open up voting on our Facebook page. Photo with the most likes was from Tim LeComte (shown first below). Runner ups were Rich and Trey!
June
On June 29th, AKATX represented at its first amateur MMA event at the Belts of Honorious here in Austin! Check out all the photos and results, including a link to videos from the event!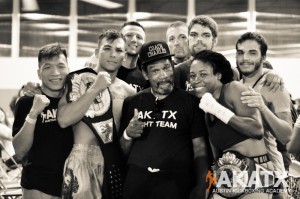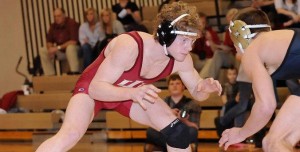 July
We began our 6 Week Summer Wrestling Camp with Sawyer Morris in July. We were excited to have him on our mats, sharing his knowledge with our team!

August
We participated in our second amateur boxing event in August at the Sterling Glove hosted in Georgetown, TX. Competitors included Nhan Pham, Israel Maldonaldo, and Angelica Maldonado who stepped up for her first fight!

September
The following weekend after the Sterling Glove event, we competed in the Belts of Honorious II amateur MMA event here in Austin. The following weekend, Tessa Simpson fought at Legacy 23 in San Antonio, as the first televised bout on the card, beating an undefeated prospect by Unanimous Decision.

October
We finally slowed down in October after representing at three different events, three weekends in a row, so the only exciting event this month was that our custom Muay Thai shorts came in!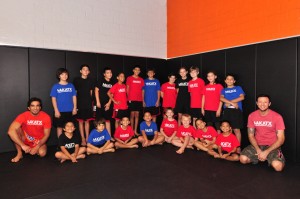 November
In November, we began our new Kids MMA schedule where classes were divided by age groups. To commence the change and celebrate the hard work the kids have been putting in, we had a little pizza party after a Saturday class. In mid-October, we hosted a potluck for the St. Pierre vs. Hendricks event and projected the fights onto the wall over the mats. It definitely was the best UFC viewing/potluck of the year!

December
To end the first year of our opening, Daniel Jolly pulls off another win remaining undefeated at Legacy 26, finishing the fight with a huge head kick KO, 16 seconds into the first round! View photos from the event on TXMMA. Later that week on December 5th marked our official 1 Year Anniversary of classes!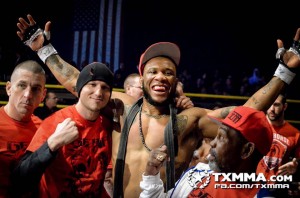 A big thank you to all those who helped us get the ground running, who trains on our mats, and supports us by spreading the word about us and the benefits of training! Here's to another great year!! We look forward to what's coming in 2014!