The end of 2014 marks our second year anniversary. We wanted to look back and share with everyone all the hard work our team has accomplished this past year!
January
We had four competitors compete this year at the Austin Regional Golden Gloves at the Travis County Expo Center. Angelica, Israel, and Hector Maldonado each won their divisions and received a trophy and jacket for being this year's Golden Gloves Champs!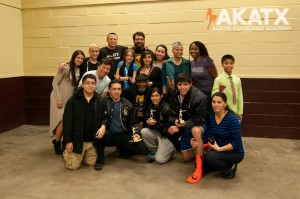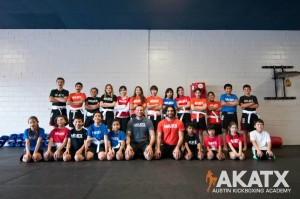 March
In March we held our first Kids MMA Belt Promotions Ceremony, along with a little pizza party and a birthday cake for one of the students. We have seen the kids progress throughout the year and start climbing the ranks as their knowledge increases, making great leaders for new kids joining the program next year!
May
Daniel "The Werewolf of Texas" Jolly wins his first pro title at IXFA 10 in Louisiana! Read more about the event on TXMMA.com!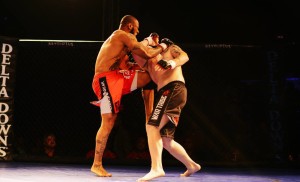 June
Early in June, Lindsey Marino took a fight on short notice for WCK Muay Thai in California and dominated her fight to win by Unanimous Decision!
On June 21st, Tim "Blaze" LeComte returned to the cage for his second amateur fight since his big win last June that earned him Amateur Fight of the Year from TXMMA. He won big again, this time by KO 48 seconds in the first round!

July
Erik "Pikachu" Garcia made his amateur MMA debut for Legacy FC's Amateur Series here in Austin dominating his opponent on the feet, then finishing in the 2nd round by rear naked choke!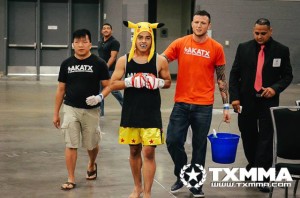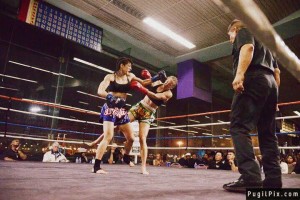 August
Lindsey Marino returned to California for WCK Muay Thai and dominated yet again for 5 rounds to win by unanimous decision!

October
In October, we added a new Kickboxing Fundamentals class time to our schedule! This class allows participants to develop all their attributes on our stations for a solid conditioning circuit.
Also in October, we hosted our first Muay Thai seminar with our friend Kronphet "Diamond Hands" Phetrachapat. We look forward to bringing him back again in 2015!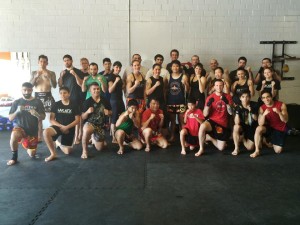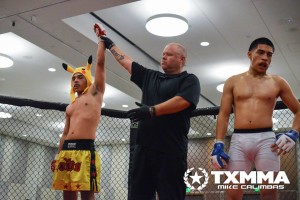 November
Erik "Pikachu" Garcia competed in his second amateur MMA fight at Elite Amateur Combat 8 dominating from start to finish to take the unanimous decision win!
Owner Tessa Simpson signs a multi-fight deal with Invicta Fighting Championship, the largest promotion for Women's MMA.

December
December 4th, Lindsey Marino competed for the WCK Muay Thai title in California, losing a very close decision.
Joshua Cabiya had a successful amateur Muay Thai debut at Muay Thai Kingdom in Houston, dominating in his typical "Juggernaut" style winning by unanimous decision!

A big thank you to everyone who made 2014 another great year! Here's to an even bigger 2015!!!
You can take a look at what we did in 2013 here!