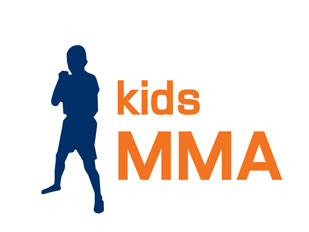 About Our Program
We want to provide a unique opportunity and alternative to traditional martial arts classes for kids and teens in Austin, TX. At Austin Kickboxing Academy, kids spend less time learning rehearsed forms or kata that may prove impractical in real-life situations, and more time learning self-defense techniques in a non-aggressive and non-intimidating environment. Our kids classes are designed to instill a well-rounded mixed martial arts skill set with emphasis on lifelong values of self-confidence, discipline, respect and mental focus. We also introduce kids to an active, healthy lifestyle that builds character, self-esteem, and the interpersonal skills necessary for peaceful conflict resolution.
The self-confidence and discipline that our kids acquire in the program can help them develop powerful coping strategies for dealing with and resolving confrontations with peers by stressing the importance of safety while teaching them a unique set of physical skills. We help kids become well-rounded individuals that can more effectively handle both mental stresses – by developing a sharp mental focus and self-awareness – and real-world problems, such as bullying.
Mixed Martial Arts
Mixed Martial Arts (MMA) is a combat sport that allows the use of both striking and grappling both in standing and on the ground. MMA became well-known with the emergence of the Ultimate Fighting Championship (UFC), which was brought to the US from Brazil by the Gracie family in 1993. Before the sport was known as MMA, similar competitions were held such as Pankration and Vale Tudo. Another big influence in the popularity of a mixed martial arts style of combat came from the art of Jeet Kune Do, developed by Bruce Lee.
Since then a few styles of martial arts prevailed with its success in both competition and for self-defense. These styles include Brazilian Jiu-Jitsu, Muay Thai Kickboxing, Wrestling, and Boxing.
Schedule
We offer Mixed Martial Arts classes to children ages 9 and older. Your child can attend up to three classes per week.
Monday/Wednesday
5:00pm – 5:45pm
Saturday
12:15pm – 1:30pm
Kids in this class will be shown basic striking and grappling techniques in a fun, relaxed, and controlled setting. Class will begin with a warm-up that incorporates the same warm-up drills adults use in Brazilian Jiu-Jitsu, Muay Thai Kickboxing, Wrestling, and Boxing classes. We will use different games that either focus on a certain skill or will improve their focus and/or fitness to keep students engaged with their training.
View our full schedule
I'd like to bring my child in to try a class!
Your child can come in and try our program for free before making any commitment. Please view our Schedule to find out what days and times we offer our Kids class, and arrive 15 minutes before the scheduled class time so that we can get them setup for training. There's no need to make an appointment, but if you have any questions, please give us a call at 512.677.5633 or send us an email below!