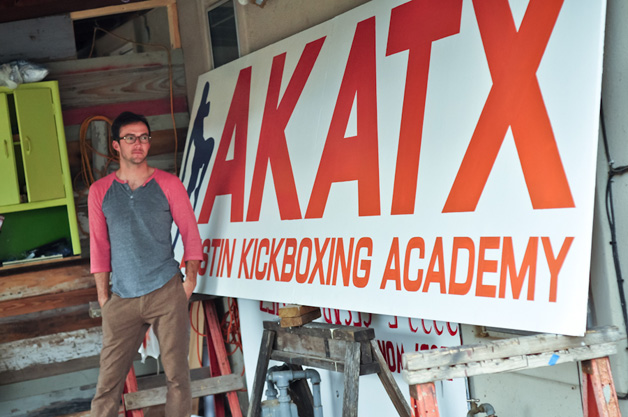 This past weekend, our sign painter, Joe Swec, featured our sign at his studio in east Austin for the annual E.A.S.T. Austin Studio Tour. Look to see it up at the academy this week!
Joe is known for his beautiful hand painted signs done for local businesses, especially in East Austin. You can read more about him and his work here.
The E.A.S.T. Austin Studio Tour will continue next weekend (although our sign should be up at the academy by then). These are free studio viewings from different local artists all over East Austin. Their online map lists all the studios open to the public. Check it out if you're looking for something to do!