Haven't tried kale yet? Then you are missing out! Kale is extremely rich in nutrients and is a great green to add to your normal way of eating. It's packed with vitamins A, C, & K and even contains more vitamin C than spinach! Check out the infographic below found on www.facebook.com/juicegeneration. Then when you're ready to give it a try, or are looking for a new recipe, check out this simple kale avocado salad recipe that requires no salad dressing and includes lemon which pairs best with kale as shown in the infographic. It's a great side salad, or you can even add quinoa and/or chicken for a full meal!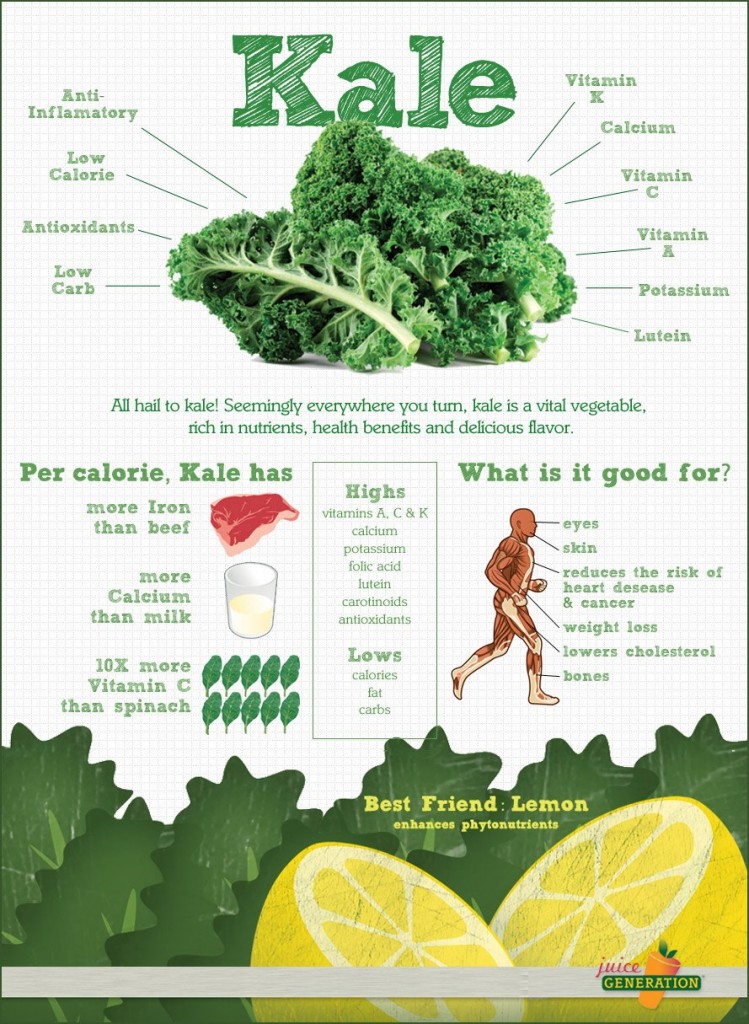 Kale Avocado Salad
Ingredients:
1 bunch of organic kale
1 tomato
1 avocado
2 lemons
2 limes
Dash of sea salt and pepper to taste
Wash the kale thoroughly and chop into slices. Place in a large bowl. Next take the pitted avocado and dump it into the large bowl. Squeeze in all the lemon and lime (use a lemon squeezer to save time). Then using your hands, start to mix the avocado with the kale and juices until the kale is covered and avocado is not chunky. Then you'll dice the tomatoes and add to the bowl and stir. Then just top off with some sea salt and pepper!
This is a large serving amount and can feed a few people as a side salad, or can make for two healthy sized salads where you can add more ingredients to make a meal. It's good for up to 3 days. Enjoy!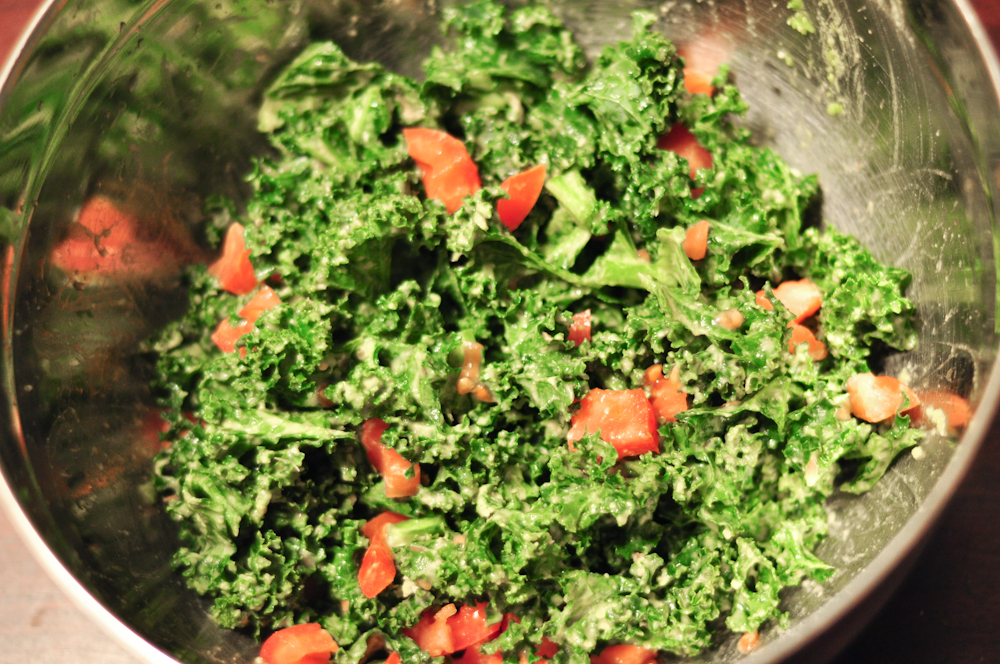 Kale is also an ingredient in the Mean Green Juice recipe found in our list of Detox Tips!